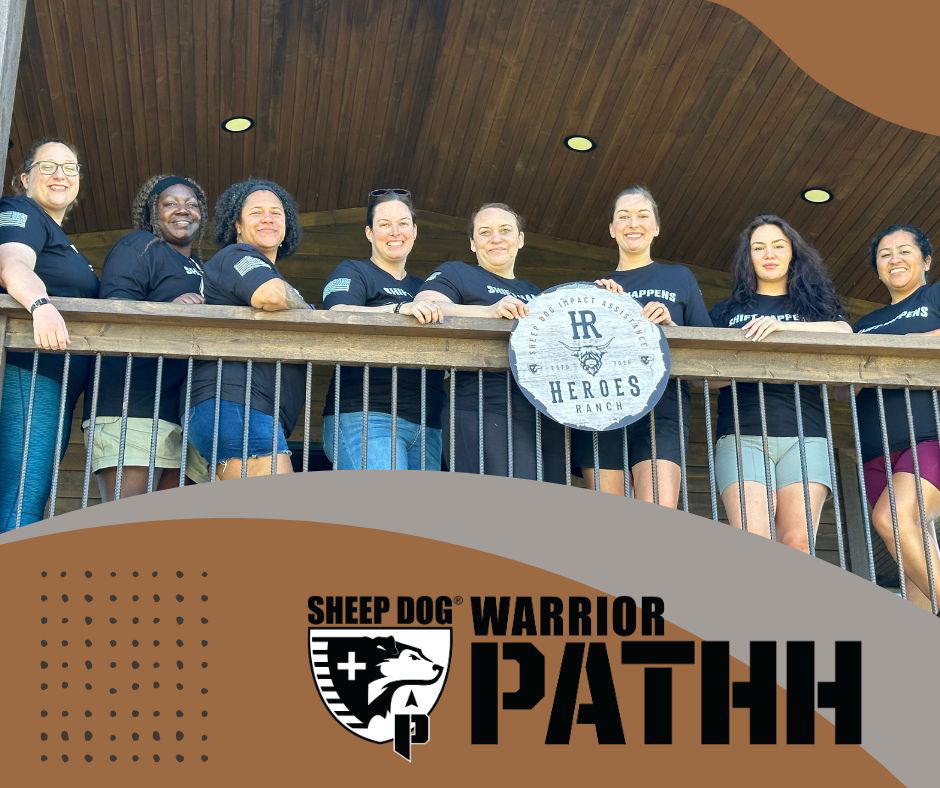 Transform Your Struggle Into Strength
Warrior PATHH
Warrior PATHH provides the training you need to transform your struggle into strength and thrive in the aftermath of trauma. Warrior PATHH — Progressive and Alternative Training for Helping Heroes — is based on the science of Posttraumatic Growth (PTG).
What is Warrior PATHH?
The Warrior PATHH training program was created to assist the more than 2.7 million Service Members who deployed to combat zones, many multiple times since September 11, 2001. We have lost more Warriors to suicide than on the battlefield, and the suicide rate has grown every year since 2002. Our First Responders are no different. 32 percent of First Responders suffer from PTSD, and more than twice as many die by suicide than in the line of duty.
Warrior PATHH is the first training program to teach our nation's military and first responders to experience lifelong Posttraumatic Growth (PTG). PTG is a positive psychological transformation that can happen after trauma. The science of PTG demonstrates that when we're forced to reflect on our lives and make sense of the destruction caused by trauma, our struggles can become a catalyst for change.
Trauma does not have to be the end of the road, rather it can be the path to a new beginning.
Warrior PATHH is a 90-day, non-pharmacological, peer-delivered training program that begins with a 7-day intensive and immersive initiation. This is followed by 3 months of dedicated support, training, accountability, and connection from a team of trained Warrior PATHH Guides.
2022 Accomplishments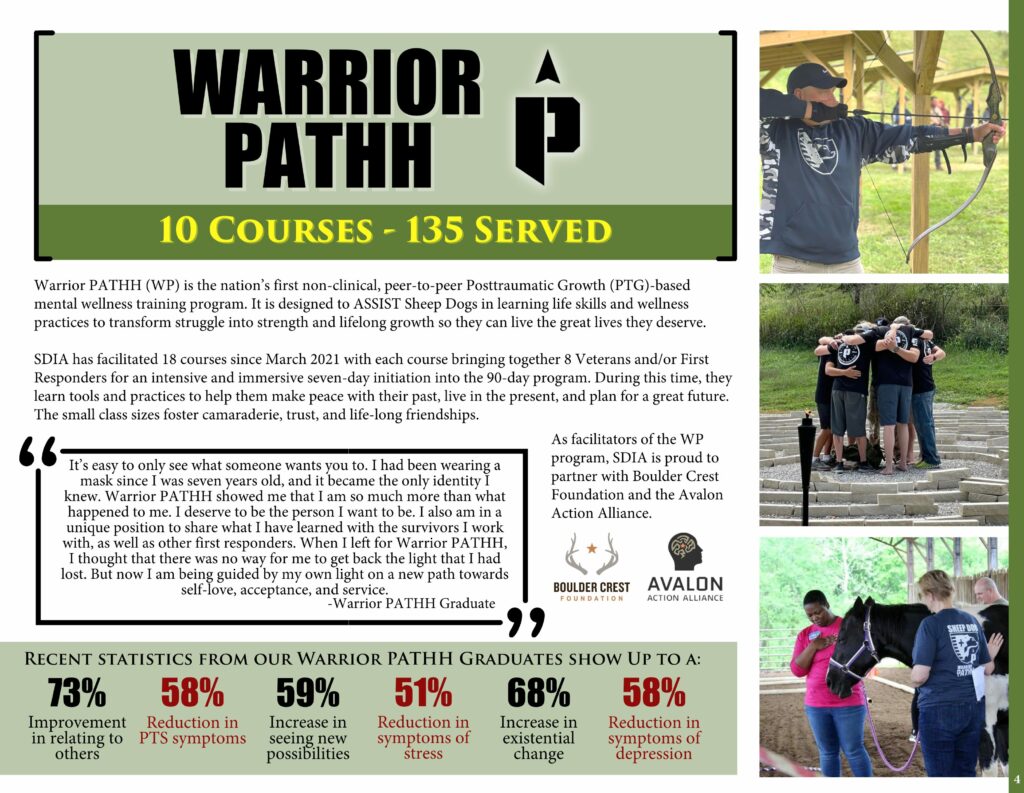 More Sustained Results Experienced by Warrior PATHH Graduates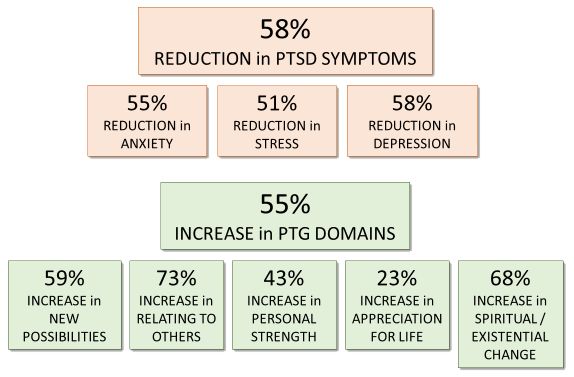 Application Information
Thank you for your interest in the Warrior PATHH Program, a transformative program designed to support service members, veterans, and first responders on their path to healing and growth. We're here to guide you through the application process, ensuring a seamless experience.
1. Applying via Our Partner Network: Applying to the Warrior PATHH Program is simple. You can start your application by clicking the link below. This will direct you to a central application link for the entire network, streamlining the process for your convenience.
2. Location and Program Assignment: While you may initiate your application through a specific Warrior PATHH partner organization, it's important to note that Warrior PATHH is administered by a network of veteran service organizations nationwide. Based on your application details and availability within our network locations, you may be assigned to any of these sites. Regardless of the initial application point, the program remains consistent across all locations, ensuring a standardized and impactful experience.

3. Privacy and Data Usage: Your privacy is our priority. All the information you provide in the application is strictly used to determine the best location to serve you within the Warrior PATHH network. None of your data is shared outside of this trusted network.

4. Next Steps: Once we receive your application, a dedicated member of the Warrior PATHH network will reach out to you within 4 business days to schedule an interview. This interview will mark the beginning of your journey toward healing and growth. We look forward to supporting you on your path to transforming Struggle to Strength through the Warrior PATHH Program.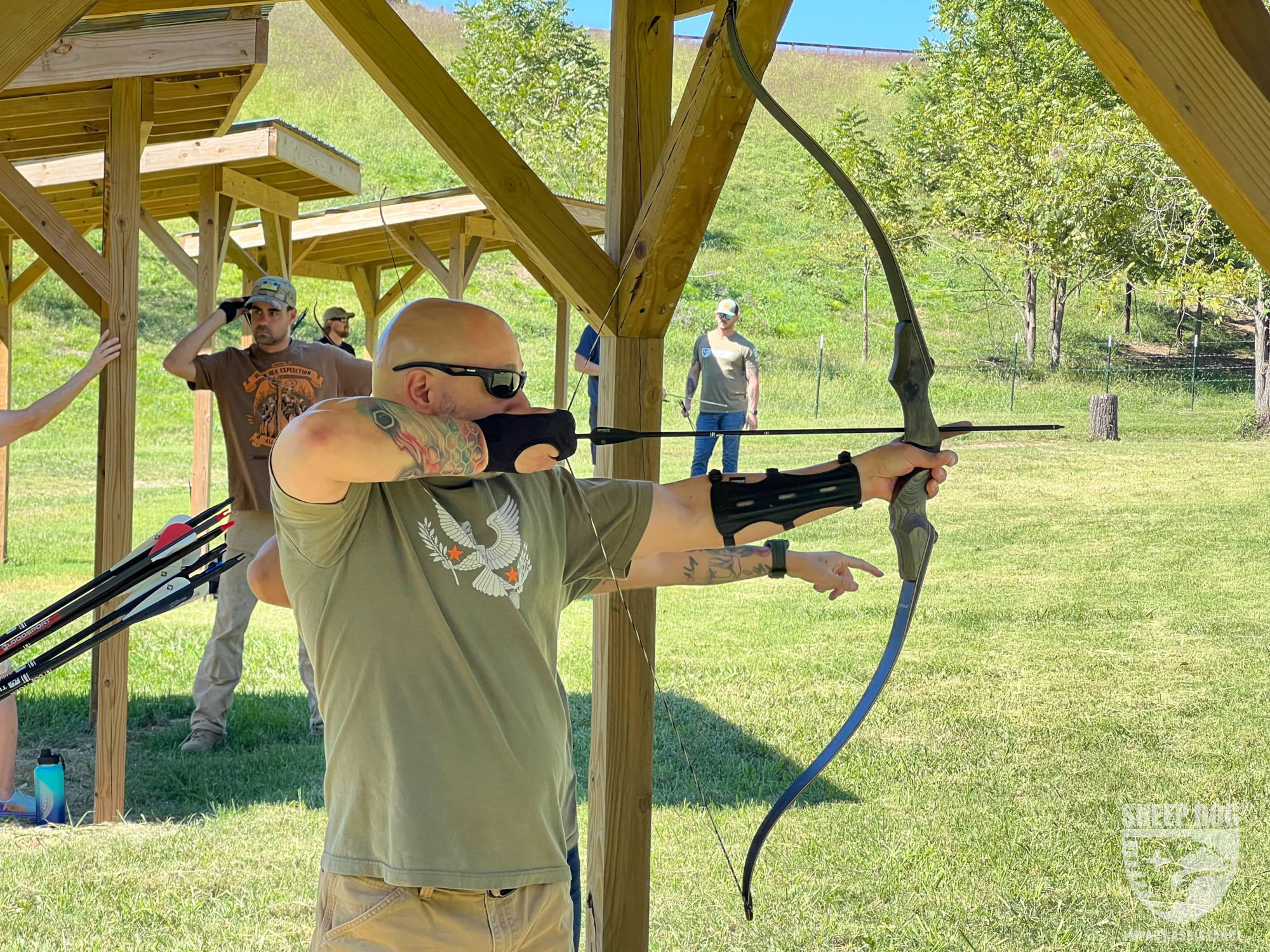 Why Warrior PATHH?
You are a Sheep Dog. You've served your country in the military or community as a first responder – or both. You may have served for many years or perhaps you're just getting started.
We understand that stress leaves a mark that others don't always see. If you're determined to overcome your personal battles and grow from your trauma, our expert guides know how to reshape pain into purpose.
Our Warrior PATHH program — delivering results 5-7x better than traditional approaches to mental health — was designed for the hundreds of thousands of warriors just like you who are fighting the battle on the home front – the fight to rediscover a life worth living.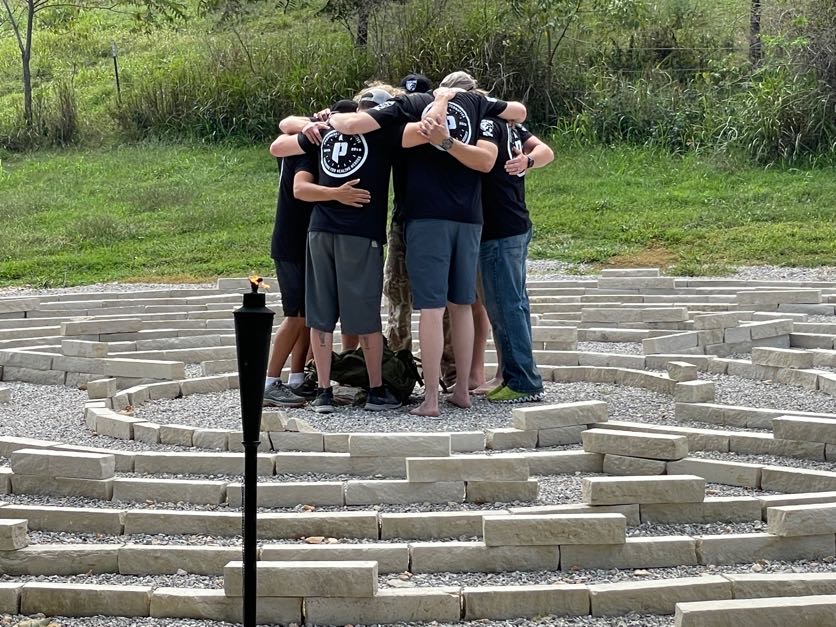 Who is eligible for Warrior PATHH?
The Warrior PATHH program is available at no cost to both male and female Military service members and First Responders. Courses are either all male or all female.
We define a Combat Veteran as anyone who has served in any of the five major branches of the armed service and was deployed in a combat zone.
We define a First Responder as anyone who has received certification to serve as a local, regional, or national Law Enforcement Officer, Fire Fighter, or in Emergency Medical Services; or one who has been involved in a critical incident.
The applicant:
MUST be an active, reserve, retired, or separated Military service member; or an active, retired, or separated certified First Responder who has been involved in a critical incident.
MUST be able to provide documentation of service and/or support that denotes your areas of service in a combat zone or critical incident.
DOES NOT have to be a recipient of a Combat Action Ribbon, Combat Infantry/Combat Action Badge or equivalent in First Responder professions.
DOES NOT need a clinical diagnosis or prior mental health care.
Our ideal candidate is a Warrior who is determined to win their personal battles, has a willingness to accept coaching and a desire to embrace the process, has a vision of what they want despite not knowing how to get there, and has a passion to live fully.
If you are interested in applying for Warrior PATHH and meet the above criteria, click the link below to begin the process. A staff member will contact you to conduct a screening phone conversation, and if approved, we will discuss potential dates and locations for attendance.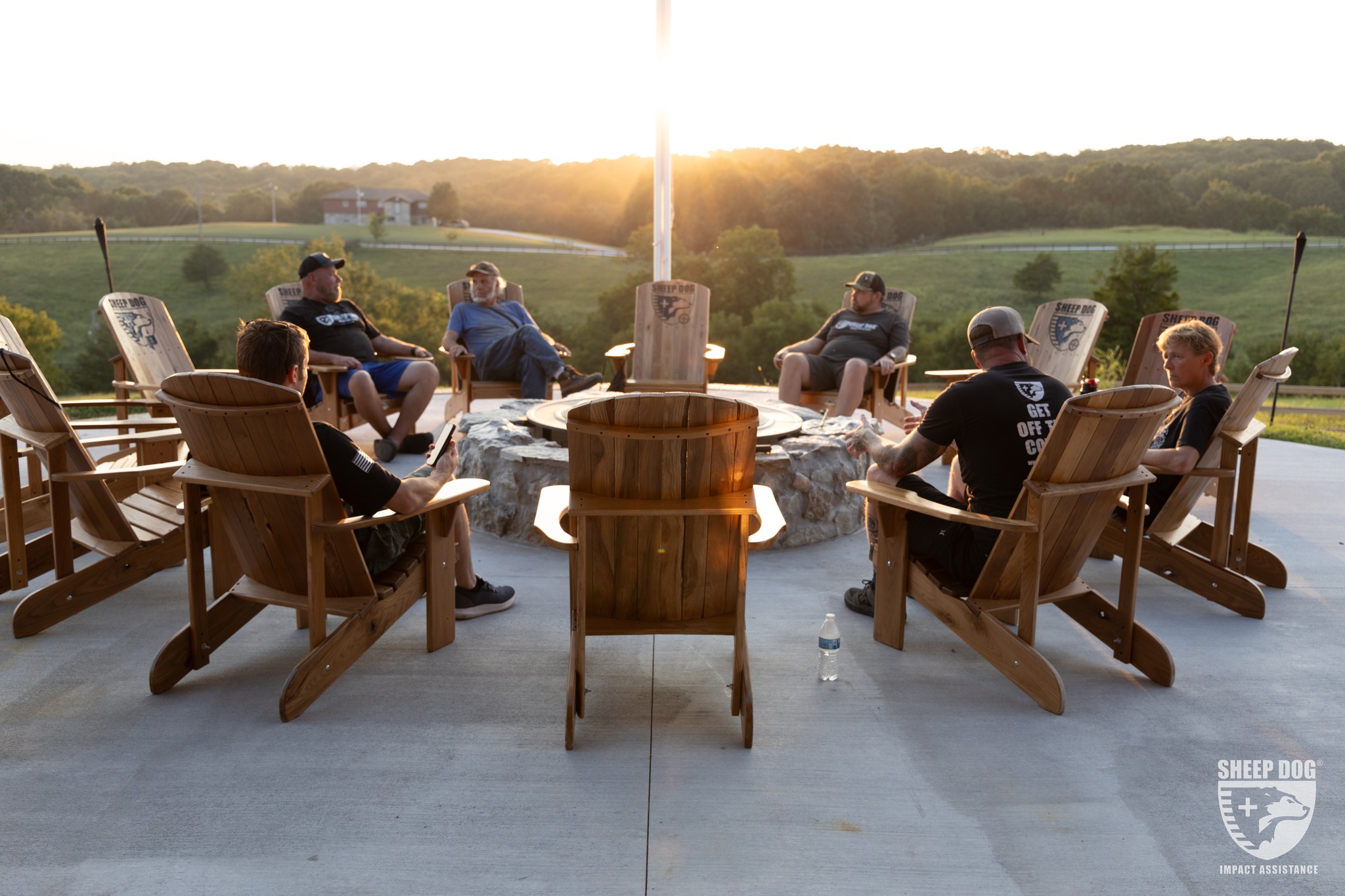 SDIA Warrior PATHH Program Dates
Warrior PATHH is provided at no cost to Military and First Responders.
2023 Course Dates
SDWP033: October
SDWP034: November/December
2024 Course Dates
SDWP035: January
SDWP036: January
SDWP037: February
SDWP038: February
SDWP039: February/March
SDWP040 (Female only): March
SDWP041 (Female only): April
SDWP042: April
SDWP043 (Female only): May
SDWP044: May
SDWP045: June
SDWP046 (Female only): July
SDWP047: August
SDWP048: August
SDWP049: September
SDWP050 (Female only): September
SDWP051 (Female only): October
SDWP052: October
SDWP053: November
SDWP054: December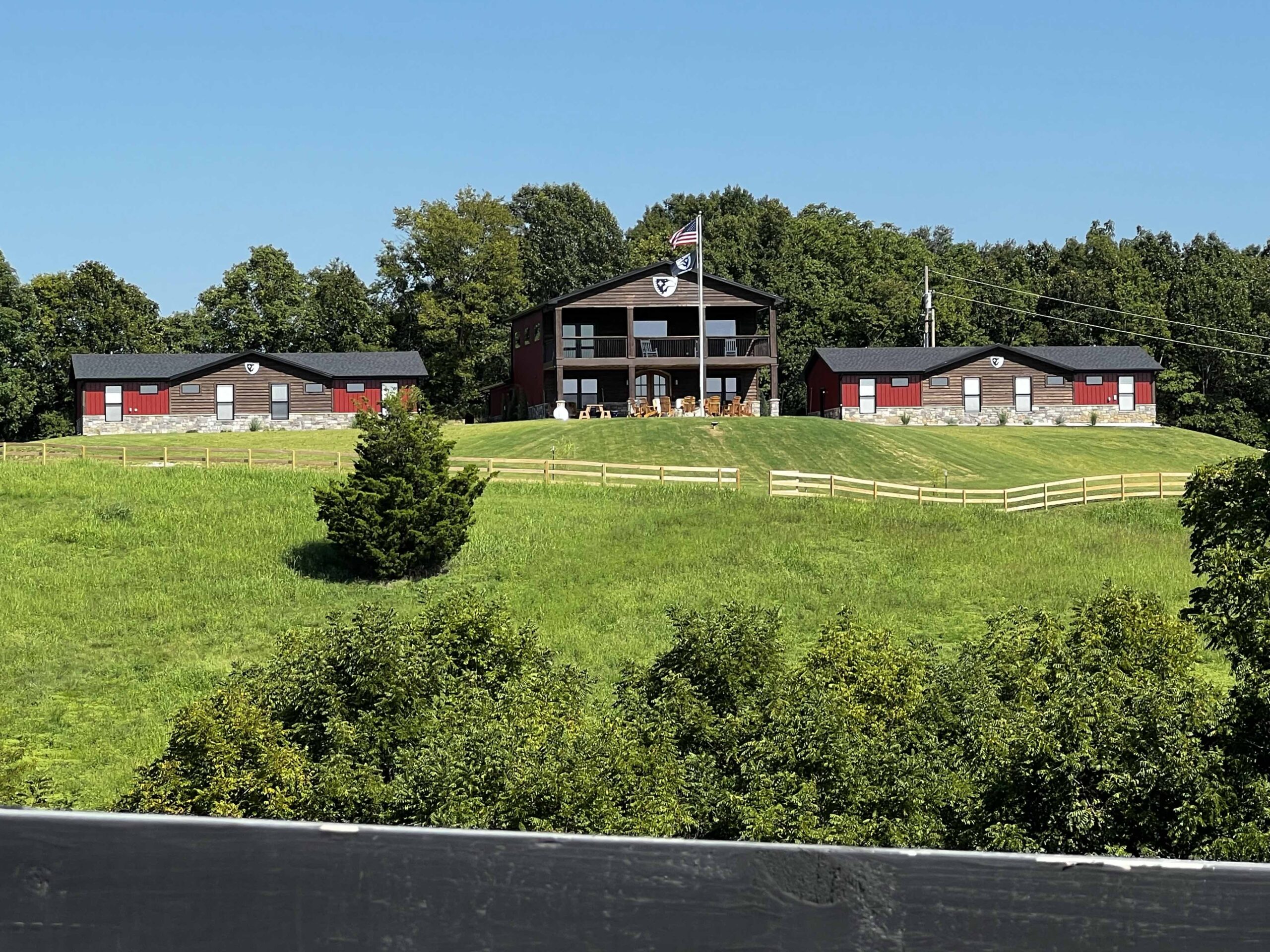 Sheep Dog Impact Assistance (SDIA) is proud to be a partner in the Avalon Action Alliance, which is making the national scaling of the Warrior PATHH program possible. Warrior PATHH was developed by the Boulder Crest Foundation (BCF), the global leader in the development, study, delivery and scale of Posttraumatic Growth-based programs. Warrior PATHH was developed in collaboration with Dr. Richard Tedeschi, the founder of Posttraumatic Growth (PTG) and Executive Director of the Boulder Crest Institute, and Dr. Bret Moore, a twice-deployed Army psychologist and Deputy Director of the Boulder Crest Institute. SDIA began facilitating the Warrior PATHH program in Northwest Arkansas in March 2021.