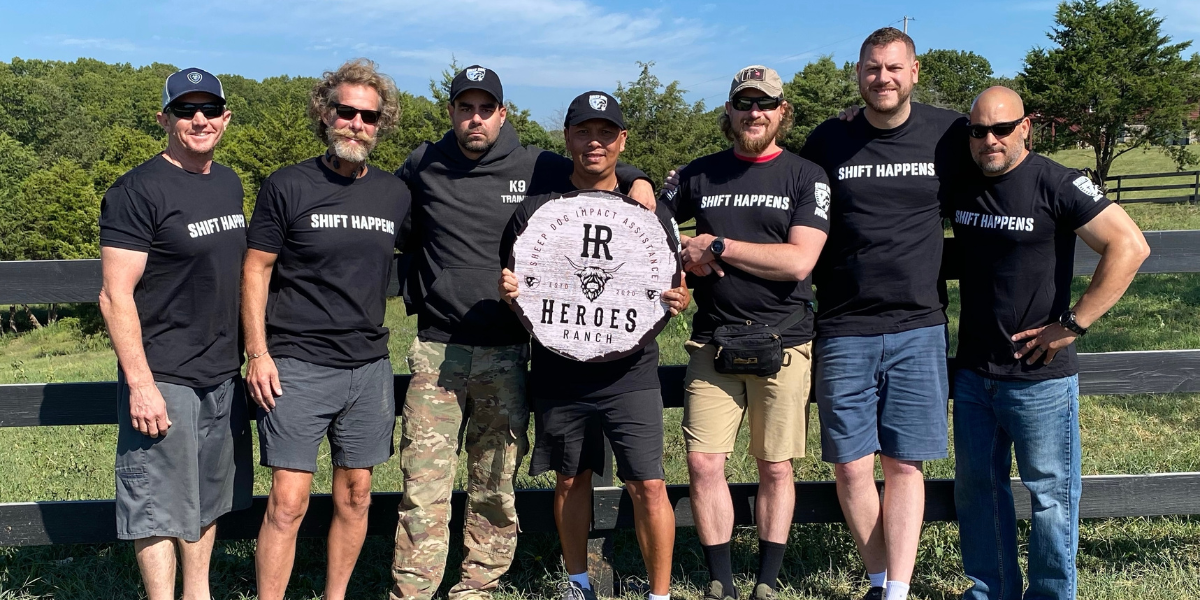 Transform Your Struggle Into Strength
Warrior PATHH
Sheep Dog Impact Assistance (SDIA) is proud to be a partner in the Avalon Action Alliance, which is making the national scaling of the Warrior PATHH program possible. Warrior PATHH was developed by the Boulder Crest Foundation (BCF), the global leader in the development, study, delivery and scale of Posttraumatic Growth-based programs. Warrior PATHH was developed in collaboration with Dr. Richard Tedeschi, the founder of Posttraumatic Growth (PTG) and Executive Director of the Boulder Crest Institute, and Dr. Bret Moore, a twice-deployed Army psychologist and Deputy Director of the Boulder Crest Institute. SDIA began facilitating the Warrior PATHH program in Northwest Arkansas in March 2021.
Warrior PATHH (Progressive and Alternative Training for Helping Heroes) is the nation's first non-clinical, peer-to-peer program designed to cultivate and facilitate Posttraumatic Growth (PTG). PTG occurs when a person turns adversity, trauma and other challenges into positive psychological change, enabling them to THRIVE not in spite of, but because of their experiences.
This training program focuses on Combat Veterans and First Responders struggling with traumatic stress symptoms (such as post-traumatic stress, depression, anxiety, suicidal ideation and other challenges associated with trauma), giving them the training necessary to make peace with the past, live in the present, and plan for a great future. This enables them to transform times of deep struggle into profound strength and lifelong growth.
Sustained Results Experienced by Warrior PATHH Graduates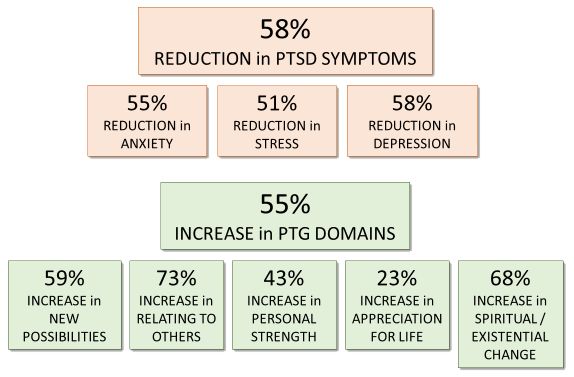 What is Warrior PATHH?
The Warrior PATHH training program was created to assist the more than 2.7 million Service Members who deployed to combat zones, many multiple times since September 11, 2001. We have lost more Warriors to suicide than on the battlefield, and the suicide rate has grown every year since 2002. Our First Responders are no different. 32 percent of First Responders suffer from PTSD, and more than twice as many die by suicide than in the line of duty.
The Warrior PATHH program, backed by years of research, study and proven success, delivers Posttraumatic Growth (PTG)-based training to Sheep Dogs. This transformative peer-to-peer program begins with seven days of intensive and immersive PTG training, followed by 90-days of ongoing remote training. Throughout the program, students learn proven techniques to regulate thoughts, feelings, and actions, connect head and heart, and have the opportunity to make peace with past traumatic experiences.
One of the most powerful aspects of the program is that all Warrior PATHH instructors, called Guides, are fellow Sheep Dogs (Veterans and First Responders) who have walked this road from struggle to strength and will use their own experiences and training to guide you along your path.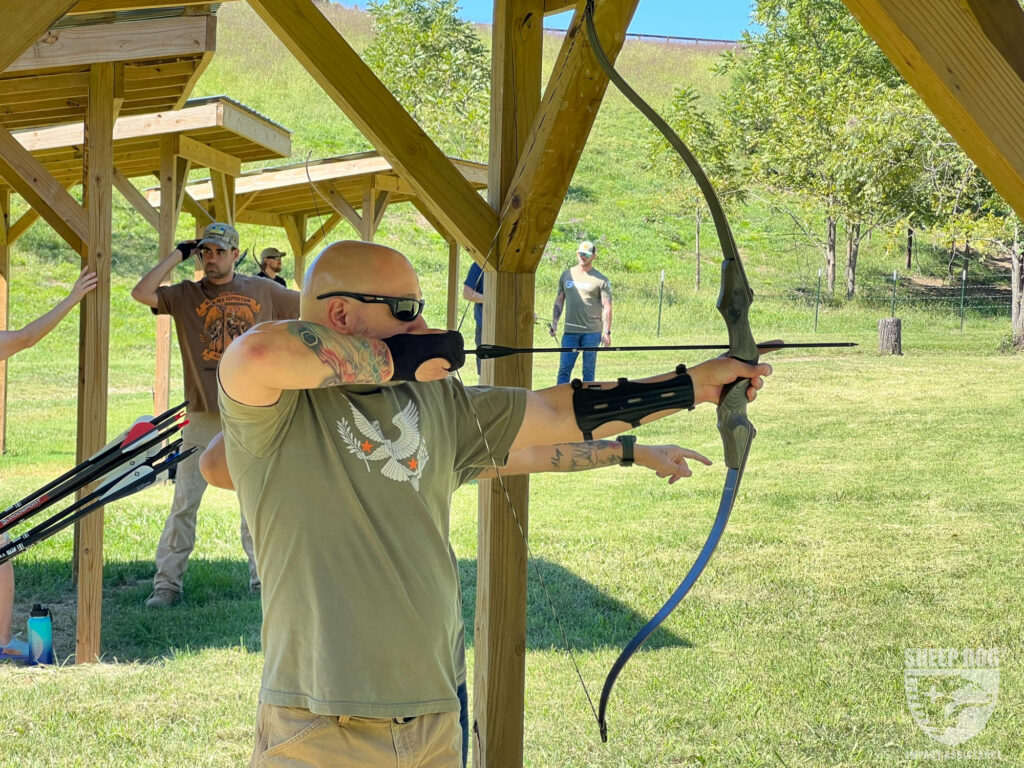 Why Warrior PATHH?
You are a Sheep Dog. You've served your country in the military or community as a first responder – or both. You may have served for many years or perhaps you're just getting started.
During your service you experienced good times and the highest of highs, and you survived the bad and the lowest of lows. You've seen the best of humankind, and the very worst, and maybe you can't get the worst out of your head.
You may think something is wrong with you – and worry or have been told you may never be right again. You might be thinking of giving in or giving up. The days are painful and joyless – the nights long and sleepless. We get it. We've been there. In those deep, dark holes that seem to know no end, we have learned a few things about struggle.
You aren't broken. In fact, there is nothing wrong with you. You just haven't been trained on how to struggle well. Give us the honor of helping you go from endless struggle to struggling well.
With the right training, tools and practices, you can stop merely surviving and start living again. You can transform the deepest of struggles into the greatest of strengths and get back on the path to the great life you deserve. Take that first brave step. Let us walk with you through the Warrior PATHH and begin to transform your struggle into strength.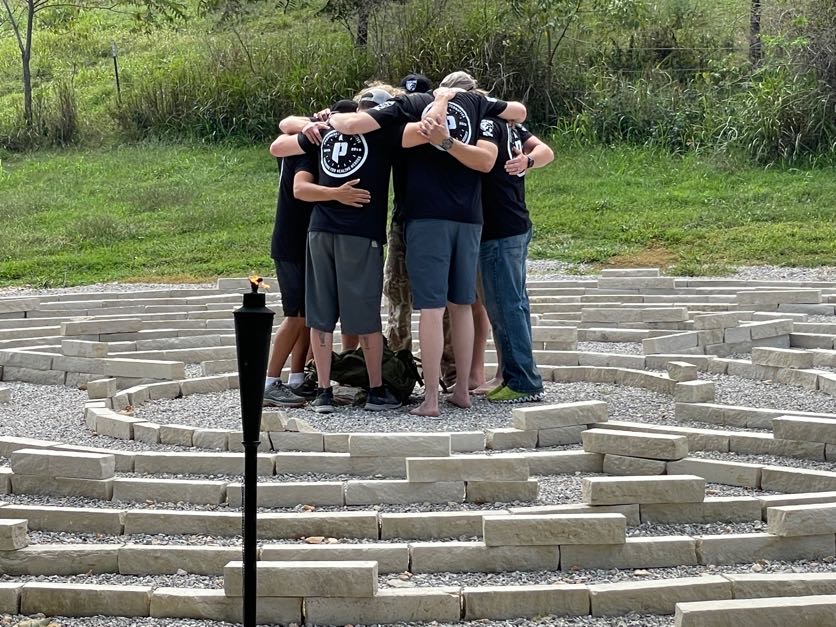 Why does Warrior PATHH Work?
Warrior PATHH works where mainstream mental health approaches fail. By connecting to a new tribe of fellow Warriors, you learn to experience stronger and deeper relationships. Throughout this process, you will increase your sense of gratitude for life, spiritual or religious-life connection, and have a renewed sense of personal strength. Warrior PATHH works because it…
Is built on the decades-old science of Posttraumatic Growth (PTG).
Is built on a foundation of transparency, honesty and mutuality; we do not ask anything of participants that our instructors are not doing or have not already done.
Taps into the existing skills, abilities, and resources of Veterans and First Responders.
Uses small group sizes (6-8 participants) and one-to-one instructor to student ratios.
Is a peer-to-peer program.
Connects Veterans and First Responders who are on similar paths and builds new teams that support each other and hold each other accountable.
Is committed to making lasting and sustainable changes in the lives of Combat Veterans and First Responders to ensure they find their path and stay on it.
Who is eligible for Warrior PATHH?
The Warrior PATHH program is available at no cost to both male and female Combat Veterans and First Responders. Courses are either all male or all female.
We define a Combat Veteran as anyone who has served in any of the five major branches of the armed service and was deployed in a combat zone.
We define a First Responder as anyone who has received certification to serve as a local, regional, or national Law Enforcement Officer, Fire Fighter, or in Emergency Medical Services; or one who has been involved in a critical incident.
The applicant:
MUST be an active, reserve, retired, or separated Combat Veteran; or an active, retired, or separated certified First Responder who has been involved in a critical incident.
MUST be able to provide documentation of service and/or support that denotes your areas of service in a combat zone or critical incident.
DOES NOT have to be a recipient of a Combat Action Ribbon, Combat Infantry/Combat Action Badge or equivalent in First Responder professions.
DOES NOT need a clinical diagnosis or prior mental health care.
Our ideal candidate is a Warrior who is determined to win their personal battles, has a willingness to accept coaching and a desire to embrace the process, has a vision of what they want despite not knowing how to get there, and has a passion to live fully.
If you are interested in applying for Warrior PATHH and meet the above criteria, click the link below to begin the process. A staff member will contact you to conduct a screening phone conversation, and if approved, we will discuss potential dates and locations for attendance.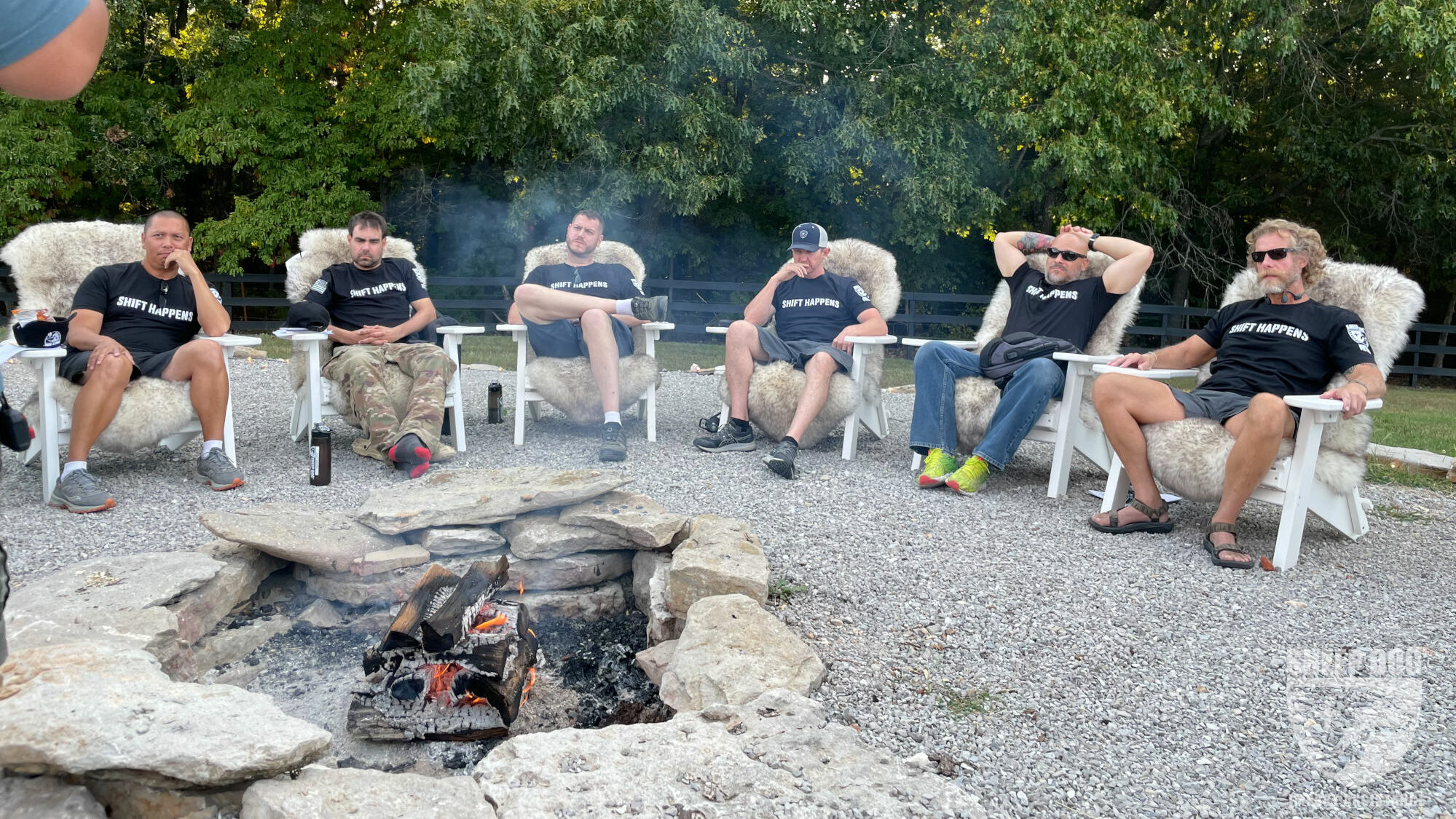 Warrior PATHH Program Dates
Warrior PATHH is provided at no cost to Combat Veterans and First Responders.
2023 Course Dates
SDWP030: September
SDWP031: September
SDWP032 (Female only): Sept/Oct
SDWP033: October
SDWP034: November/December
2024 Course Dates
SDWP035: January
SDWP036: January
SDWP037: February
SDWP038: February
SDWP039 (Female only): February/March
SDWP040 (Female only): March
SDWP041: April
SDWP042: April
SDWP043: May
SDWP044: May
SDWP045: May/June
SDWP046: June
SDWP047: July
SDWP048: July
SDWP049: August
SDWP050: August
SDWP051: September
SDWP052: September
SDWP053: October
SDWP054: October
SDWP055: November
SDWP056: December